1.Product Description
It is white fine powder, insoluble in water, soluble in hot ethanol and ether, it is easy to absorb, it will be decomposed to stearic acid and the relevant calcium-salt.


2.Product Technical Specifications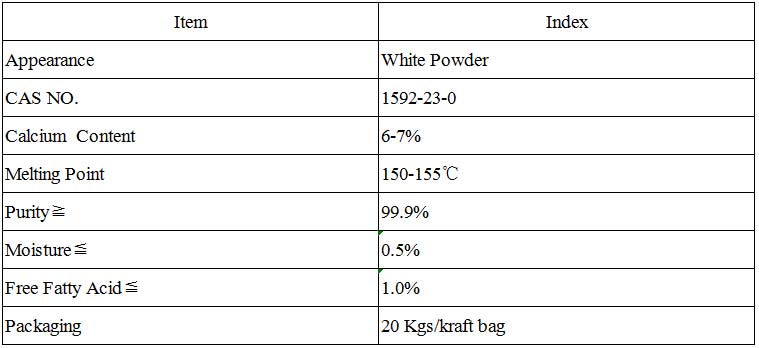 3.Product Applications
They are widely applied in food, medicine, cosmetic, plastic, rubber fields, mainly function as lubricant, emulsifier, stabilizer, releasing agent, accelerant etc.

4.Quality Control
High-qualified products with rigorous testing;Comply with BP/USP/FCC/EU standard.SGS, BV international standards certificates.

5.Packaging&Shipping
It would be stored in a dry,ventilative and lucifugal place.
20 Kgs/kraft bag